What is CL2?
According to TechCrunch it's the top secret GMail companion calendar app, and he's posted the screenshots to prove it.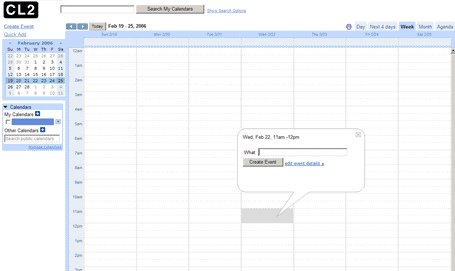 Supposedly the beta is still limited to about 200 Googlers, and although "a long way from release" they can only begin to expand the beta from here on out.
If I was Google, I wouldn't "officially" launch GMail without it.
Here's hoping.
---
To post a comment you need to login first.